The Silence of Memory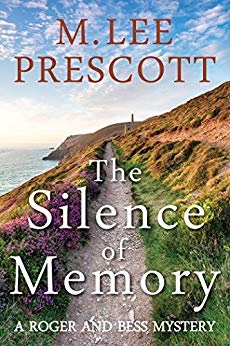 Published by Mount Hope Press
Once again the quiet, seaside village of Old Harbor is shaken by a series of murders. Someone is killing members of a women's mystery book club and all clues lead back to lothario, Dennis Harrison, who appears to have slept with half the women within a ten-mile radius. When a child goes missing and a woman's body is found in the woods zipped into a golf bag belonging to Harrison, Roger Demaris, head of RHD, an elite regional homicide team, is yanked from his honeymoon to investigate.

As newlyweds Roger and Bess move into their new house and anticipate the arrival of his children for a visit, RHD races to find a killer before he or she strikes again. Then, another member of the book club is killed, a third viciously attacked, and two villagers vanish. Will Roger, Pete, Greta, and Brendan find them in time or has a stealthy predator slipped the noose again?

Join Demaris, Bess, and the gang as this third Roger and Bess Mystery speeds towards its breathless conclusion!
$3.99 USD | B01525T2OW | October 6, 2015