Ruthie's Love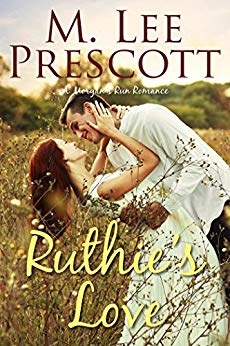 Published by Mount Hope Press
Ruthie Morgan and Harley Langdon have been doing their passionate dance for years. In love with the drop-dead, gorgeous wrangler for as long as she can remember, Ruthie is frustrated that he regards her as his kid sister. When she learns he is leaving the valley for a job in California, she explodes, heartbroken and angry.

As Harley contemplates the move, he gazes around at what he's leaving especially his best friend, Ben Morgan's little sister, who has grown into a beautiful, sexy woman. When the two begin a sizzling red hot affair, sparks fly and a job offer closer to home means Harley must choose between the chance of a lifetime and the woman he loves.

Join the Morgan family and friends for this much-awaited sixth book in the series. The story of these two lovers will leave your breathless from beginning to end. Warning-- the heat is up several notches on this one!
$4.99 USD | B075FC6S89 | November 15, 2017