Rose's Choice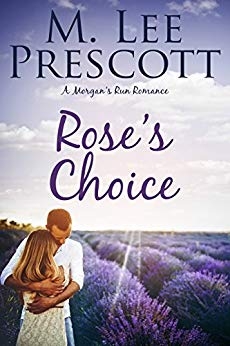 Published by Mount Hope Press
His career as a successful architect in shambles when he finds himself in the midst of a sexual harassment suit, Sam Morgan returns to his family's ranch a broken man. There he finds comfort in the arms of Rose Dillon, a gifted pediatric neurosurgeon, and dear family friend. In true Morgan fashion, he wooed Rose a year earlier, then left town breaking her heart. While Rose vows to stay away, she finds herself once again head over heels in love with the dark-haired Morgan son. Has he been falsely accused or is he the sexual predator his senior colleague claims he is?

When Rose is viciously assaulted, Sam puts his own problems aside to comfort and support her. A white-hot romance develops between them only to be threatened by her job offer three thousand miles away and the possibility that this young couple will be torn apart once again.

Come join the Morgans and their friends as they live, love, and support one another in this fourth book in the series.
$4.99 USD | B01IDQSUB8 | October 11, 2016