Joe's Calling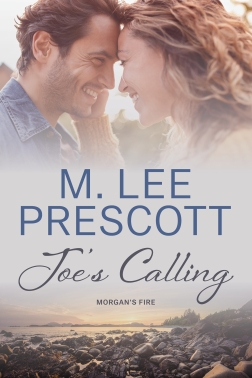 Published by Mount Hope Press
Meryl has made her first real home in the village of Horseshoe Crab Cove. As chef of the town's hottest new restaurant, she is surrounded
by wonderful colleagues and friends and she's renting the perfect cottage on the river. Life is good. Then she meets tall, gorgeous Joseph O'Leary and their relationship explodes with a fiery passion. Certain she's found the love of her life; Meryl is shocked when Joe suddenly
disappears.
After three decades, the priesthood has shaped Joe in ways not easy to put aside or let go. He loves Meryl but is struggling to adjust to life outside of the church. Then, there are his former parishioners, who seem unable to set him free. Will Meryl and Joe ever find a way back? Join the Morgans, Darn Yarners, and the community of Horseshoe Crab Cove for book 8 in this beloved series set along the craggy New England coast.
$4.99 USD | December 20, 2022